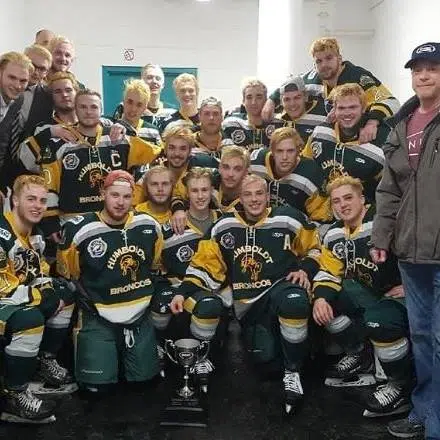 It's my Parting Shot to wrap up a busy day, last 30 hours and week…
       If you remember yesterday's end to this commentary, I said that I would want to broadcast a Humboldt Broncos' game for free next season…and wondered if we could get the other 57 regular-season games covered off. The answer is a resounding YES. It might take the weekend for me to count the numbers of positive responses from broadcasters all across North America! The latest high-profile name to show interest and say he wants to be involved is Dan Shulman from E-S-P-N and Toronto Blue Jays' television broadcasts! I'm humbled and over-whelmed!
       The thing to remember is that this will only become reality if 107.5 BOLT-FM in Humboldt approve, along with the Broncos and the S-J-H-L. It's about them…and not about me!
       One last thing before the weekend hits…one week exactly after the tragic Humboldt Broncos bus crash…take a moment to hug all of your loved ones and say a prayer in memory and honour of all involved with the Humboldt Broncos and the radio station, as well as their families and friends!
       God bless you all!
That's my Parting Shot, I'm Les Lazaruk…