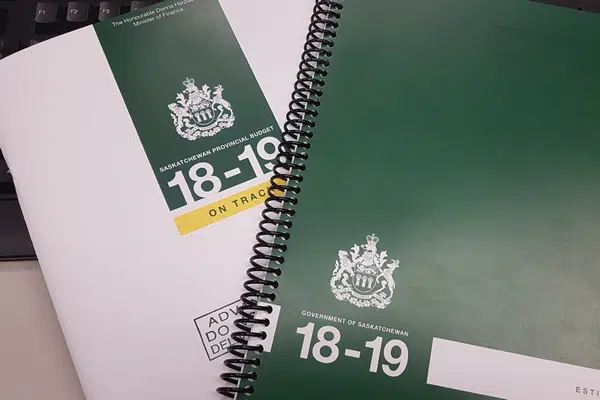 The Ministry of Agriculture has a budget estimate of $378.6 million, about the same as last year's actual spending.
Money devoted to agricultural research increased to $32 million. The additional $5 million came from other areas, including less money spent on Agri-Stability.
"(There's) less projected uptake on some of the major federal programs like AgriStability," said Lyle Stewart, Saskatchewan agriculture minister. "Those numbers are down considerably and that is a positive reduction."
All of the business risk management program will be fully funded to the tune of $258 million—-Crop Insurance, AgriStability, AgriInvest and the Western Livestock Price Insurance Program.
Animal Protections Services of Saskatchewan will see its funding rise to $800,000 to investigate animal welfare cases. (it had been $610,000)
A new agri-business incentive was introduced through the trade and export development ministry. A 15 per cent non-refundable tax credit will be available for companies that build new or expand existing facilities.
"It could be an expansion of a canola crush meal or the construction of a pea fractionation facility," said Todd Lewis, president of the Agricultural Producers Association of Saskatchewan. "Anything we can do to develop our domestic market is good."
Moving to the Ministry of Highways, there was no change in the $14 million Municipal Roads for the Economy Program.
"We didn't want any more cuts to that program," said SARM President Ray Orb. "We wanted that to stay intact and are pleased that it did."
The budget includes $3 million for irrigation infrastructure rehabilitation costs and irrigation asset transfer to irrigation districts.
There was also $4.9 million in fund from SGI for enhancements to the Rural Crime Strategy. This includes funding for an additional 30 police positions in the province's Combined Traffic Safety Services Unit.