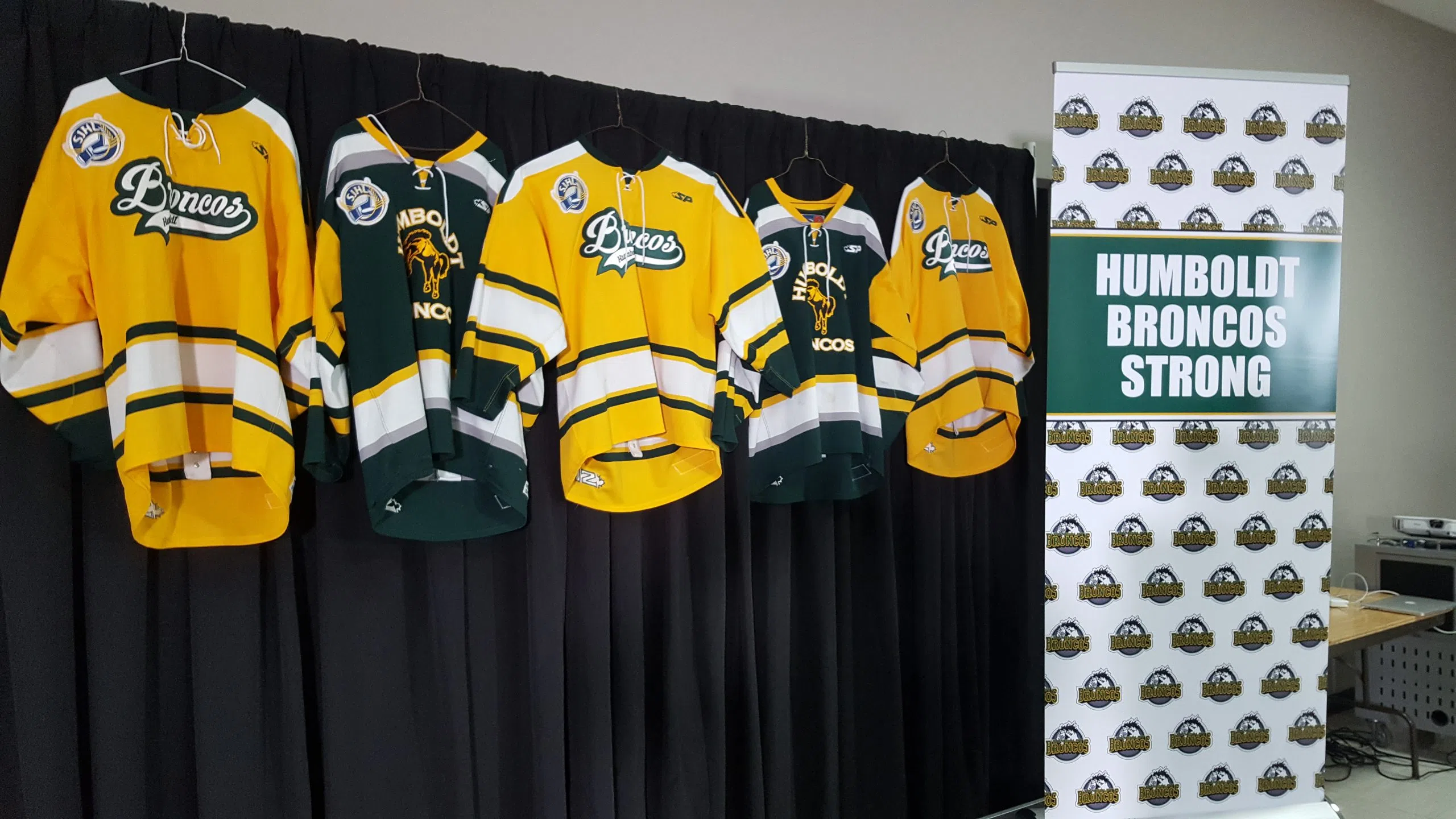 It's my Parting Shot to weight in on the Humboldt Broncos bus crash…
       While I appreciate all the calls, texts, Twitter and Facebook messages I have received from family, friends, acquaintances and hockey fans throughout the province, Canada and the U-S, my thoughts and prayers go out to the families of the players, coaches and staff of the Broncos affected. Yes, it could've been the Blades' bus and me being a victim of a crash…one knows how many trips I've taken and kilometres I've travelled on a bus like the Humboldt Broncos use. But, the same goes for so many people, on so many trips over so many kilometres…no matter whether it's sports teams, dance troupes, musical groups, political party drives for election, etcetra…putting many people in a rolling form of transportation over the highways and byways of our world takes on the risk of something like what happened to the Humboldt Broncos happening to many others!
       And, it has…several times before!
       I believe that tragedy happens, call it fate…call it your time has come…however you wish to view it!
       What I do know is that the Broncos' hockey team and the city of Humboldt will recover…with the help of so many people that is already in evidence. Just look at the amount of money raised on the "Go Fund Me" campaign!
       What started as #prayforhumboldt has quickly turned into #humboldtstrong…because the Broncos and Humboldt are resilient and will bounce back! I know it today in my heart that was broken only just a few days ago!
       God bless you all!!
       That's my Parting Shot, I'm Les Lazaruk...