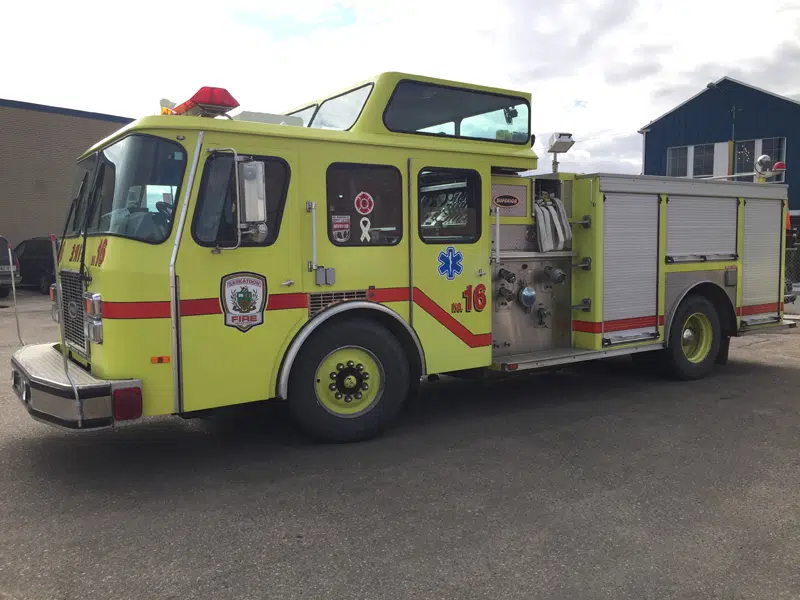 Yesterday afternoon just before 2:30 fire crews were called to a home in the Silverwood Heights neighbourhood at 307 Nordstrum Road after receiving call of fire coming from the back of the house.
Crews found the home filled with heavy smoke and fire coming from the roof.
Crews continued to battle the blaze from the outside of the home while another crew searched the home for any occupants.
No one was found inside the home.
Firefighters then accessed the attic from the inside and extinguished the fire.
No injuries occurred as a result of the fire.
The fire was deemed to be accidental.
Damage is estimated at 200 thousand dollars.