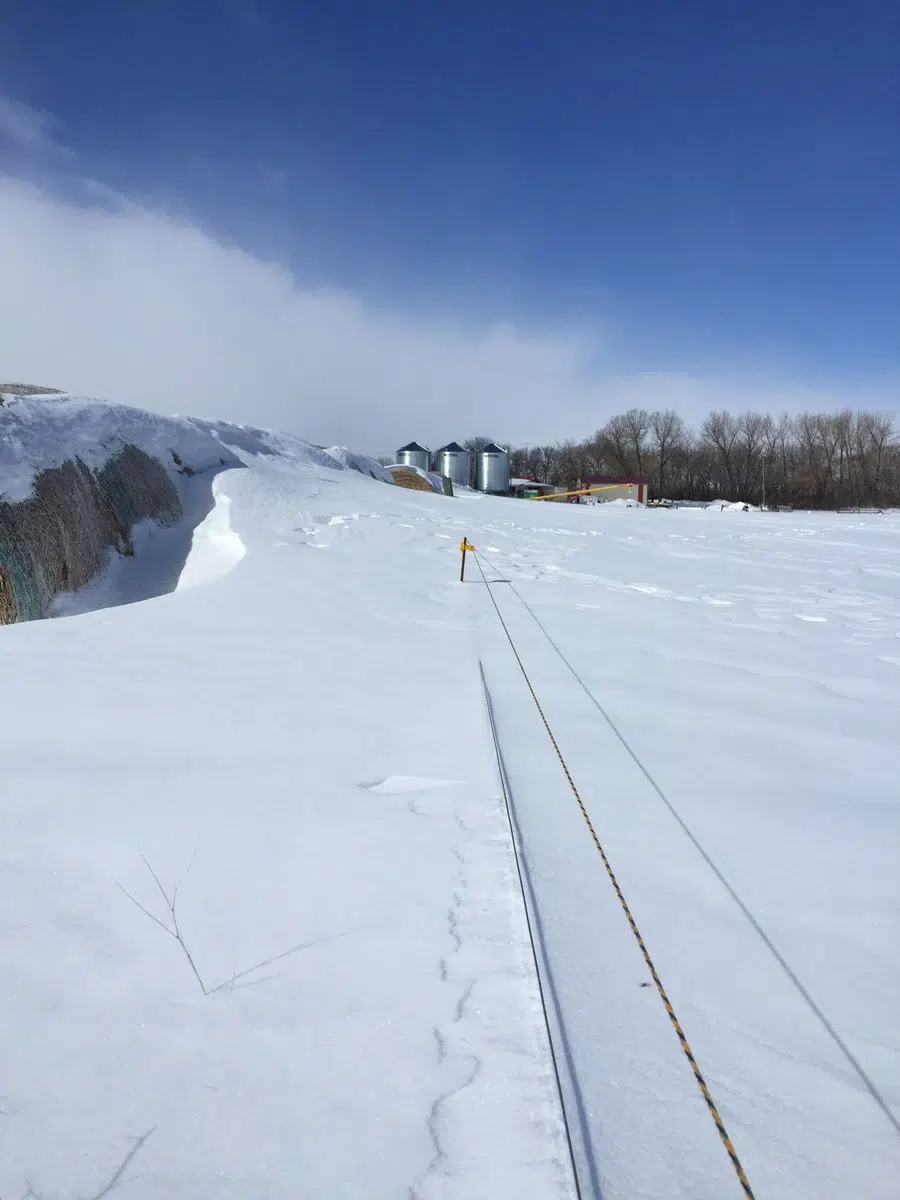 Extra precautions are needed during calving as winter conditions drag well into April.
Tim Oleksyn owns a ranch between Prince Albert and Shellbrook in north-central Saskatchewan.
He is monitoring his animals very closely.
"It's just a tremendous challenge for those young calves. You cannot make a mistake or you will end up losing some for sure."
The cold temperatures have an impact on the calf's physiology.
"You are doing treatments for upset stomachs because these calves will come out from their shelters and gorge a little bit."
While some areas of the province don't have a lot of snow, that is not the case at the Oleksyn ranch.
"We don't measure in inches here, we are measuring in feet. In the last ten days, we have had almost a couple of feet of snow. It's really packed down with the wind and it's hard getting across and moving through the yard. We've had to use the big four wheel drives for cleaning out corrals."
Oleksyn is expect some big runoffs when spring temperatures eventually arrive.
"There will be an issue of way too much water moving through the fields. Slow melt or not, there is a tremendous amount of snow."
When he is not busy caring for his animals, Oleksyn is very active on social media, especially Twitter. He finds it an excellent way to communicate with the non-farming consumer. Some of those people have even visited his farm this winter.
"A chef from Calgary brought his family for a weekend. A dentist from Prince Albert brings his young family out. We love having them."
Another visitor, a police officer from Niagra region, was on hand for the delivery of twin calves.
When it comes to social media, Oleksyn's tweets are often done on the spur of the moment.
"It might be showing people what I'm doing outside at two o'clock in the morning or in the middle of the afternoon. Whether it's a young calf in the barn or the whole herd coming in, I just want to share this with people."
Oleksyn's Twitter handle is @SouthRanchTim.
(Photo-courtesy Tim Oleksyn)