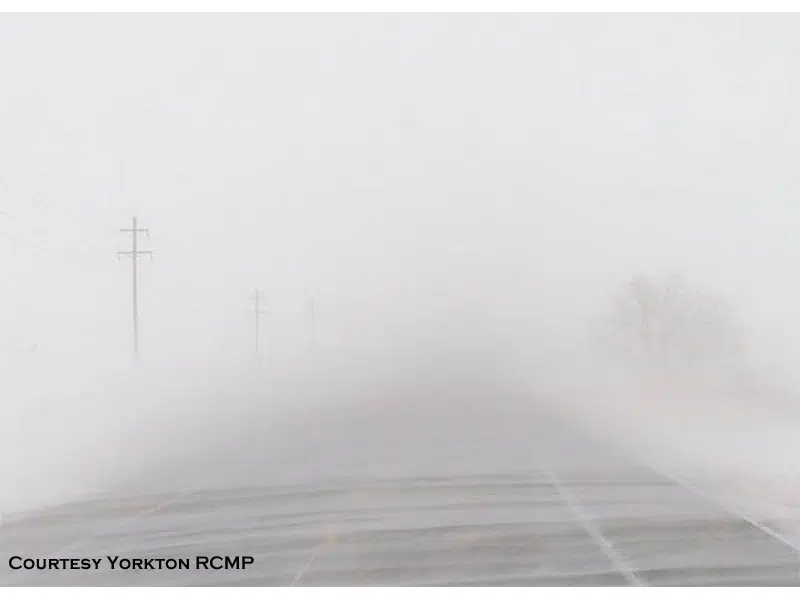 Central Saskatchewan certainly saw flurries Thursday but road conditions were bad enough late yesterday afternoon that RCMP closed down a section of Highway 1. White Butte RCMP say they were detouring traffic at the Pinkie Road Overpass due to multiple collisions on TransCanada just west of Regina.  Officers were also at Grand Coulee, directing traffic back towards the Queen City because of the conditions and collisions. The Highway Hotline was reporting that Highway 1 was closed all the way from Regina to Moose Jaw. The road was reopened around seven o'clock last night but the public was still being advised about treacherous road conditions.  About 40 minutes later, RCMP were back on the road, at another vehicle collision on Highway 6 this time, about 25 kilometers south of Regina. That blocked traffic. There was also an advisory out for that area that travel was not recommended.
Meanwhile, after six vehicles including a semi tractor trailer unit were involved in a collision on Highway 1 west of Belle Plaine yesterday afternoon, the Moose Jaw RCMP are asking for anyone involved or who witnessed the collision to contact the detachment to assist them with the investigation. Yesterday around 3:30, the vehicles collided near the Belle Plaine overpass, which resulted in the highway being blocked for sometime.
Moose Jaw EMS assessed 8 people at the scene and transported 5 of them to hospital with non-life threatening injuries.