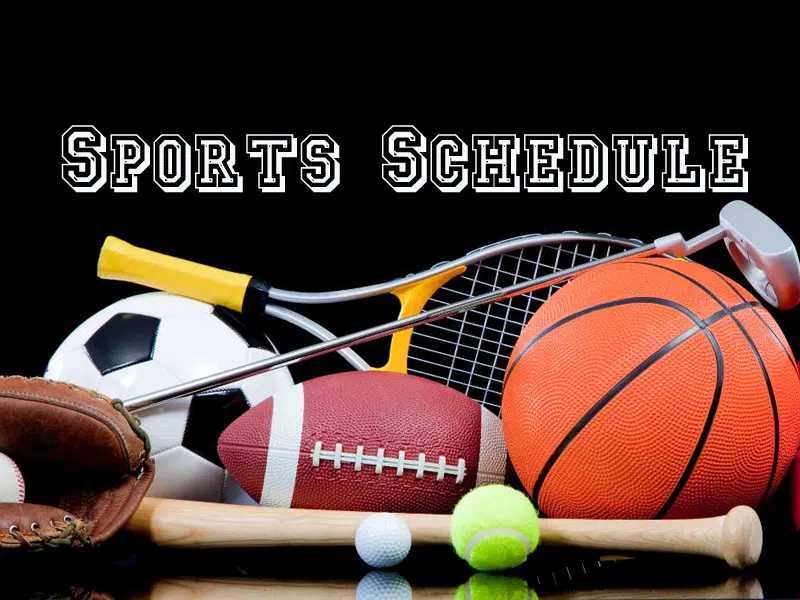 SPORTS/LES LAZARUK/SCHEDULE FOR THURSDAY, APRIL 5TH
The 2018 World Men's Curling Championship continues today and runs through Sunday in Las Vegas. Brad Gushue's Newfoundland foursome is representing Canada in the 13-nation round-robin plus playoffs format. Canada has 7 wins, 1 loss…tied for 1st place. On their schedule today…
2:30 p.m. – Canada vs China
7:30 p.m. – Canada vs United States
**********
Saskatchewan Junior Hockey League Playoffs:
Estevan Bruins at Battlefords North Stars—7:30 p.m.
(Estevan leads the best-of-seven semi-final 3-1)
**********
National Hockey League–12 games:
Toronto Maple Leafs at New Jersey Devils—5 p.m.
Montreal Canadiens at Detroit Red Wings—5:30 p.m.
Calgary Flames at Winnipeg Jets—6 p.m.
Vegas Golden Knights at Edmonton Oilers—7 p.m.
Arizona Coyotes at Vancouver Canucks—8 p.m.
New York Rangers at New York Islanders—5 p.m.
Carolina Hurricanes at Philadelphia Flyers—5 p.m.
Nashville Predators at Washington Capitals—5 p.m.
Pittsburgh Penguins at Columbus Blue Jackets—5 p.m.
Boston Bruins at Florida Panthers—5:30 p.m.
Minnesota Wild at Los Angeles Kings—8:30 p.m.
Colorado Avalanche at San Jose Sharks—8:30 p.m.
**********
The Western Hockey League playoffs return to action tomorrow when all 4 conference semi-finals begin, as follows:
Eastern Conference
Swift Current Broncos at Moose Jaw Warriors—7 p.m.
Brandon Wheat Kings at Lethbridge Hurricanes—7 p.m.
Western Conference
Tri-City Americans at Victoria Royals—8:05 p.m.
Portland Winterhawks at Everett Silvertips—8:35 p.m.
(All conference semi-final series are best-of-sevens)
**********
The Tony Cote First Nation Winter Games continue today and run through tomorrow in Saskatoon and area. Over three-thousand athletes, coaches and volunteers are taking part in the multi-sport event.
**********
Major League Baseball:
American League—4 day games, 1 night
The Toronto Blue Jays are off.
National League—3 day games, 3 night
**********
The National Lacrosse League is idle until Saturday when Week 18 of the regular-season starts with the Saskatchewan Rush hosting the Colorado Mammoth. Game time is 7:30 p.m. at SaskTel Centre. The Rush Hour pre-game show on 98-COOL-FM starts at 6:30 p.m. with the play-by-play at 7:30 p.m. The Rush have 11 wins, 3 losses…good for 1st place in the West Division. Colorado has 10 wins, 5 losses…good for 2nd place in the West.
**********
National Basketball Association—6 games:
The Toronto Raptors are off.
**********