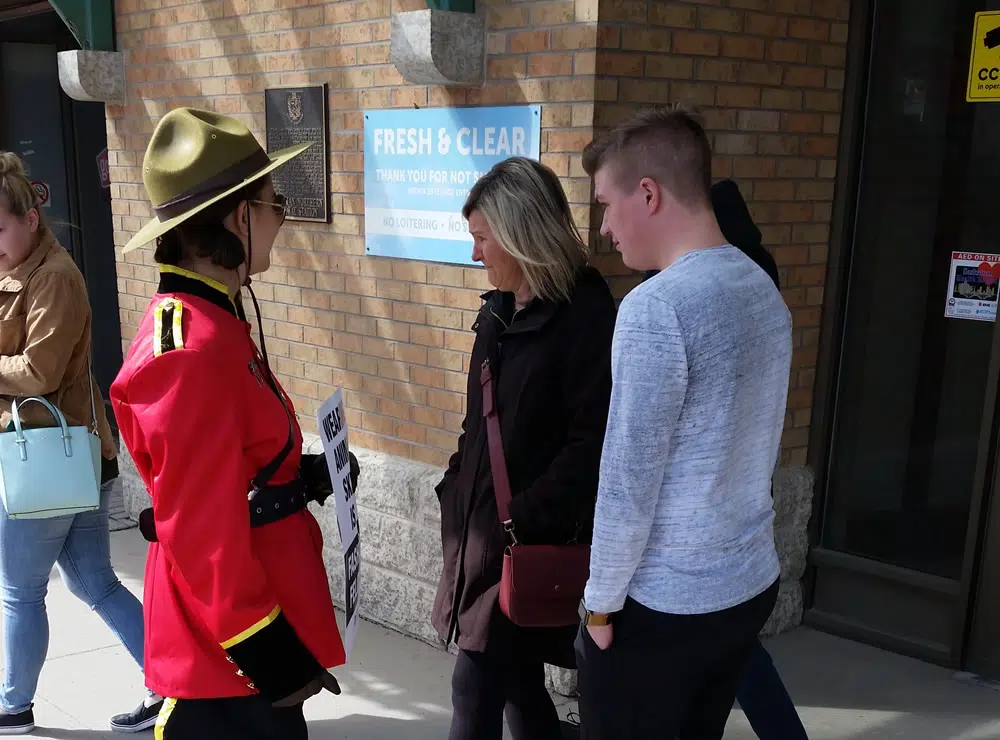 PETA's Fashion Police spent the lunch hour handing out tickets in from of Midtown Plaza in downtown Saskatoon.
Two representatives dressed in replica RCMP uniforms were looking for people wearing clothing made from animal skins.
PETA's Emily Lavender said their purpose for ticketing violators of "fashion felonies" was to inform them there are warm, fashionable alternatives to clothes made from materials like leather, fur and real wool.
She pointed out vegan clothing made from synthetics and cotton are available.
Most people stopped by the "fashion police" listened politely, while some quickly walked past the protesters into the plaza.