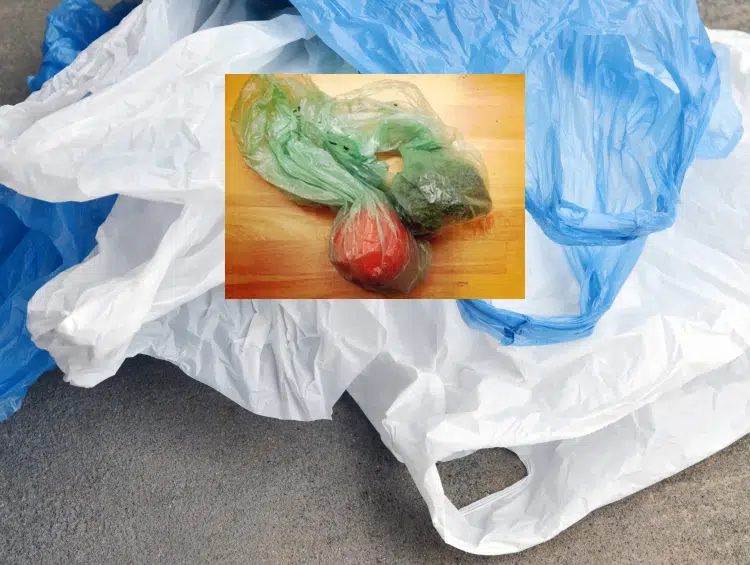 It used to be recyclable but unfortunately it no longer is.
Aaron Beres, Assistant General Manager with Loraas Disposal, says there is no recycling facility in the world that will accept the soft, stretchy plastic.
China used to accept it, but not anymore.
No type of plastic bag is recyclable, whether the ones you get at the grocery checkout or the clear ones you use to put your fruits and vegetables in.
The same goes for things like Saran wrap or bubble wrap.
Beres clarifies that a grocery bag may have a type of recycling symbol stamped on it, but that is actually a symbol saying it was made from recycled materials.
If something is recyclable, it will have the triangle with the arrows and a number in the middle.
Beres says if there was a place they could send the soft plastic to, even if they had to pay to ship it to a plant they would still include it in the program, but no facilities are accepting it anywhere.