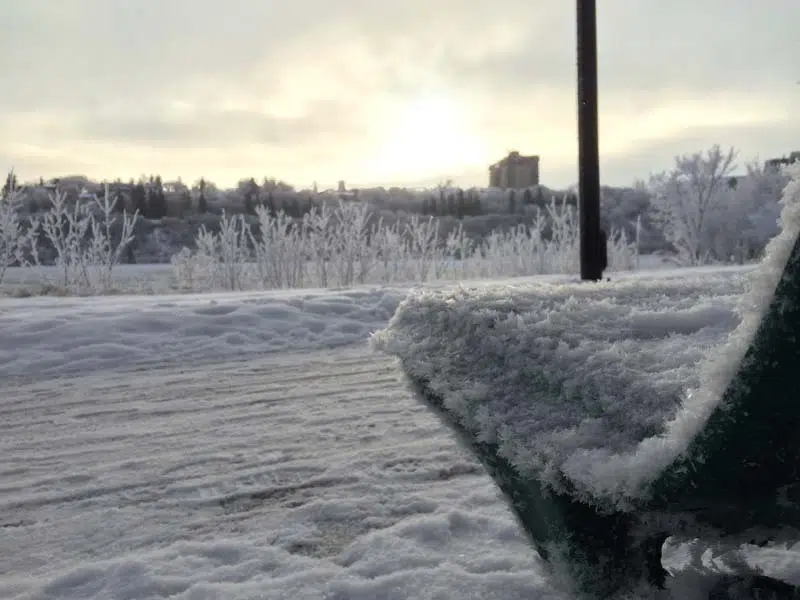 According to the Weather Network, for the last several days, the Canadian prairies, at times 10 to 15 degrees below seasonal, has been the place with the coldest temperature anomalies on the planet.
Meteorologist Erin Wenckstern says to end the work week, it could possibly dip 15 to 20 degrees below seasonal in some regions of the prairies. However, she says prairie residents will have to deal with a system ahead of that which may bring in a good swathe of snow in Alberta and Saskatchewan.
Wenckstern predicts milder temperatures will start to make their way into the forecast next week.  For the Saskatoon region Monday is expected to see a high of 0 and possibly +7 degrees celsius by Tuesday.  The average high for this time of year is +6.5 and the average overnight low is -5 degrees celsius.