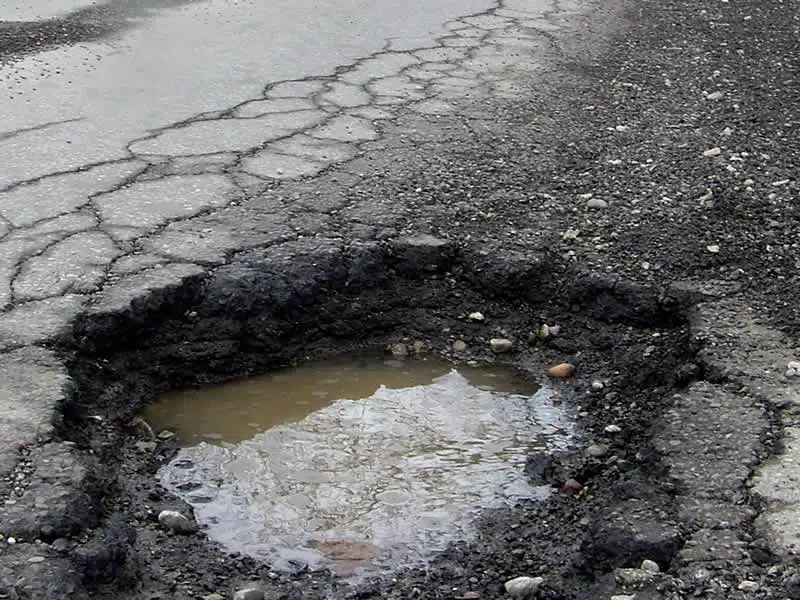 The City of Saskatoon has been repairing potholes all winter, but with a more permanent thaw hopefully on its way, permanent fixes will begin.
After the purchase of a Thermal Asphalt Repair machine last fall, the Director of Roadways and Operations says they were able to do some permanent fixes over the winter.
However, it only works when it's warmer than about minus 10, and there weren't many days like that.
Brandon Harris says the rest of the pothole fixes have been temporary ones, but once it warms up and the asphalt plants are running again, the permanent fixes will begin, hopefully in a few weeks.
Until then, the temporary fixes continue.
They are done for safety, Harris explains, and sometimes it's good for awhile or it could just be a few days or even a day before the cold mix blows out, depending on the weather.
That's why you may notice the same pothole being refilled more than once, which he understands must be frustrating for some residents. If you see a pothole, you can report it on the city's website and it will show up with the rest of them on a map.  Those affecting driving lanes take highest priority.